Touhao Wanka

Touhao Wanka is a VR chain brand features large space real-time interactive products for multiplayers, providing interactive games based on self-developed IMPS (Infinite Multi-Target Positioning System) and VR technology.
Zombie Warfare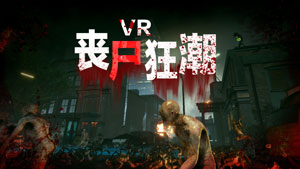 A PVE game in co-op mode for multiplayers, providing players with choices of real-based weapons and equipment upgrades. Players will have to clutch their weapons, fight for their survival and battle their way through mutated zombie armies.
Invincible Force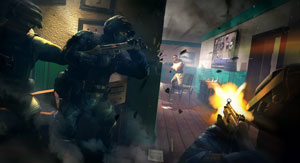 A PVP game in team deathmatch mode. The game pits two teams (the police and the gangsters) against each other in death-defying rounds, on location in abandoned warehouses, night harbors, abandoned subways and deserted water cabins. The winner will be chosen between the two camps within a specified game time.
The Last Stop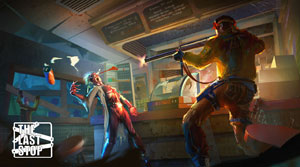 A PVE game in multiplayer co-op mode. Players will work together in teams to fight against the zombie apocalypse by battling their way through doomsday bunkers. Choose a character from some of your favorite villains such as Thanos, Joker, Deadpool or Venom, and fight for justice with your friends in this virtual world.
Sword and Magic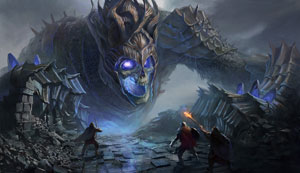 A PVE game in multiplayer co-op mode. Players can choose from different characters such as the Wizard, Swordsman or Archer. Each character has its own unique features and skillset, so players will have to work together to fight enemy forces. Use the latest virtual reality gear to move freely and fight on a VR motion platform by controlling weapons instinctively with arm movements. Here, get ready to become real wizards, swordsman and archers.
Red Sea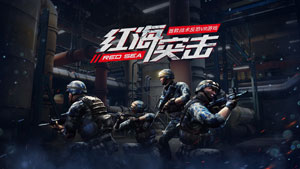 A PVE game in multiplayer co-op mode. In the Gulf of Aden, a Chinese freighter Zhenhua-4, was hijacked by Somali pirates and the crew's fate dangles between life and death. The enemies are treacherous and well-equipped for battle. Players will take on the rescue mission as special-operations Jiaolong Assault Team to breakthrough enemy defenses, penetrate into the Chinese freighter and rescue the hostages with special-operations equipment and team tactics.